Glimpses of select performances…
Different artiste express their emotions and express it in different medium. Srikanta's medium is his back. Let see how it is being expressed?
Story of a lame beggar. A narrative story of past shown in flash back technique.
May World be a country and the people are the citizens of the same. Bird is the symbol of peace around the world.
Thoughts on Mime
Mime is a theatrical technique of silent art that involves acting or communicating using only movement, gestures and facial expressions. It is an effective means of communication to develop their acting skills in terms of body language (posture, movement, gestures, etc.). It emphasizes storytelling and clearly creates a fictional world. In a mime, it makes us laugh and cry. As a result, the mime become a romantic and stylized personality, creating a symbol of humanity.
Thinking of the Subject
The content of every art is found in fragments interspersed by innumerable situations around us. My objective is to observe, absorb and present those situations and topics to the audience through mime.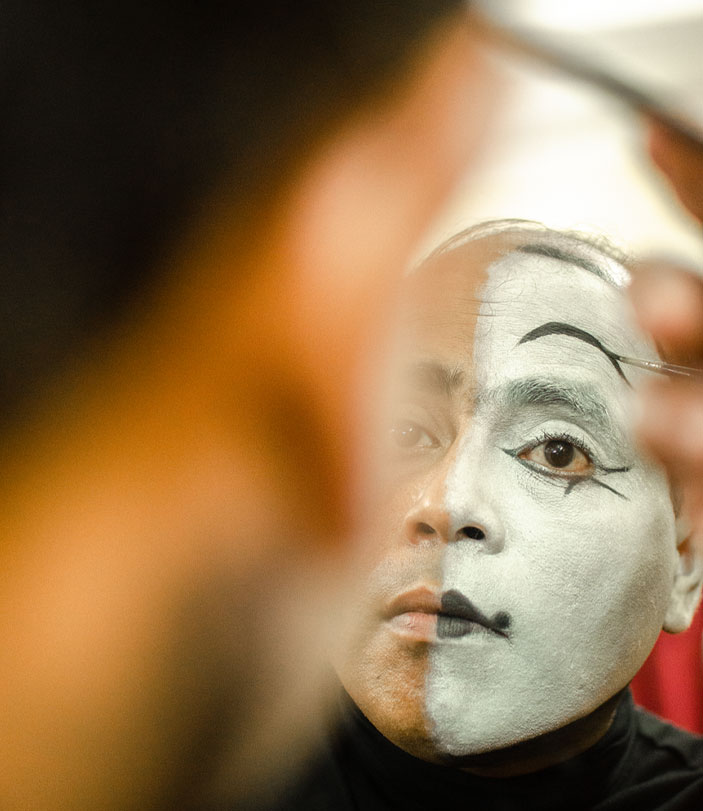 Afghanistan
Hungary
Iran
Austria
Turkey
Chez Republic
Greece
Germany
Bulgaria
Liechtenstein
Serbia
Switzerland
Montenegro
France
PLEASE CLICK HERE TO CONTACT